Terex Finlay UK Open Day 2015 Hazel Lane Quarry Doncaster
Terex Finlay hosts an amazing UK open day showcasing and demonstrating 12 crushers and screeners at Catplant Ltd, Hazel Lane Quarry, Hampole, Doncaster.
Visitors flocked on a beautiful, sunny Doncaster day to Terex Finlay's one day event which gave impressive customer insight into the very latest crushing and screening solutions along with some exciting new future prototypes.
Terex Finlay presented the following equipment models:
NEW J-1170AS Jaw Crusher
NEW J-960 Jaw Crusher
NEW C-1545 Cone Crusher
I-100RS Impact Crusher
NEW 873 Heavy Duty Screener
984 Horizontal Screener
694+ Inclined Screen
693+ Inclined Screen
693+ Spaleck Inclined Screen
883+ Spaleck Heavy Duty Screen
C-1540S Cone Crusher
I-140 Impact Crusher
Sales, engineers and service experts where on hand to offer technical details and customer requirements.
Highlights of the day included a fully working demonstration of a prototype 'coming soon' I-140 Impact Crusher, 693+ Supertrak, double deck screener and 984 - 3 deck screener.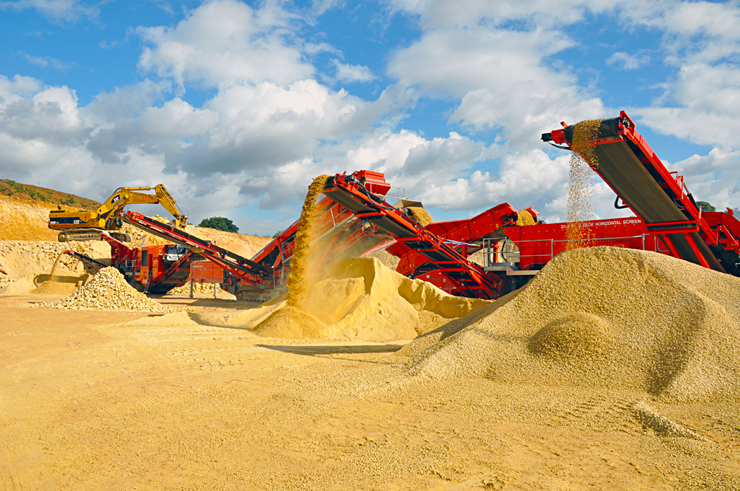 It was a simply awesome sight to watch Cat Plants own CAT 385B Excavator feed Terex Finlay's quarry hungry product line which aggressively and efficiently crushed and screened large volumes of limestone.
Processing up to 800 tonnes per hour the screened, discharged material was whisked away by a CAT 980K Wheel Loader.
Check out a few photographs of other machines on display:
Terex Finlay 883+ Crusher / Mobile Screening Machine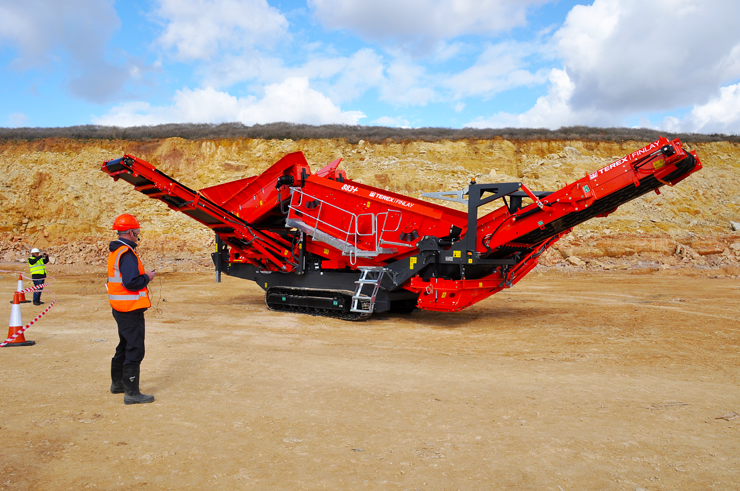 Terex Finlay J-1170AS Jaw Crusher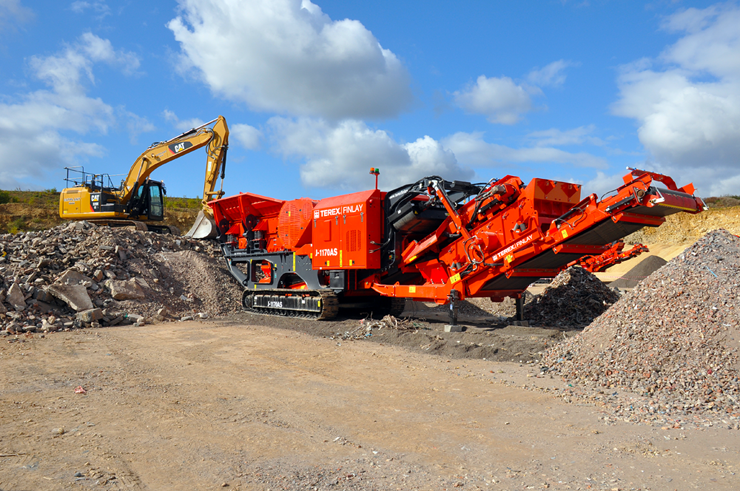 Highlighting the construction and demolition materials recycling area was the new Terex Finlay 873+ Spaleck. Fed C&D debris by a CAT 320E excavator this versatile machine screened and separated material in 3 graded piles.
Terex Finlay 873+ Spaleck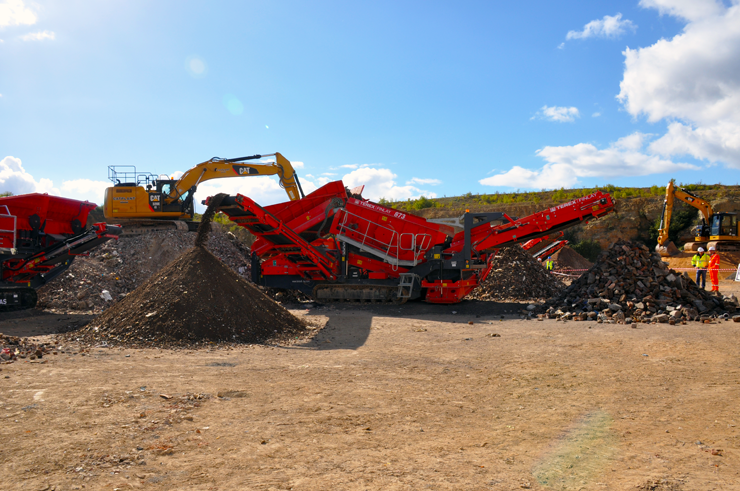 Overall a superb day at the quarry and nice to see the quality and performance offered by Terex Finlay. The future of crushing and screening was set in stone today.
A big thank you to Brian Pauley and the Terex Finlay team.
For further details on the Terex Finlay Crushing and Screening Solutions please visit http://www.terexfinlay.com